Why use a themed shoot in addition to regular head shots?
Casting persons need to know that the people they use are comfortable with the subject matter they are working in.
The whole themed shoot idea came when I heard of what was occurring at a Horror project that was being cast locally. They were casting minors. So they would have to sit with the parents and talent to explain how the horror had shocking subject matter.
The themed shoot idea is "What if one could show a casting person that the actor is already eager to work in that subject matter and has a portfolio to prove it?"

The goal is to take away the awkwardness that is occurring, and casting people knowing they are getting the RIGHT talent that is "onboard" with whatever they need for the genre.
The results have been fantastic for the actors that have shot with me and have used my work in their portfolio,
especially when they cast for roles in the horror genre.
Since the actor has "Horror" looks, the casting people know that the actor would be comfortable in such situations on set and it creates comradeship with the new actors.
Horror Cabin
What would you look like in a horror movie?
A victim  of a sinister entity.
This look is based roughly off an abandoned cabin in the woods.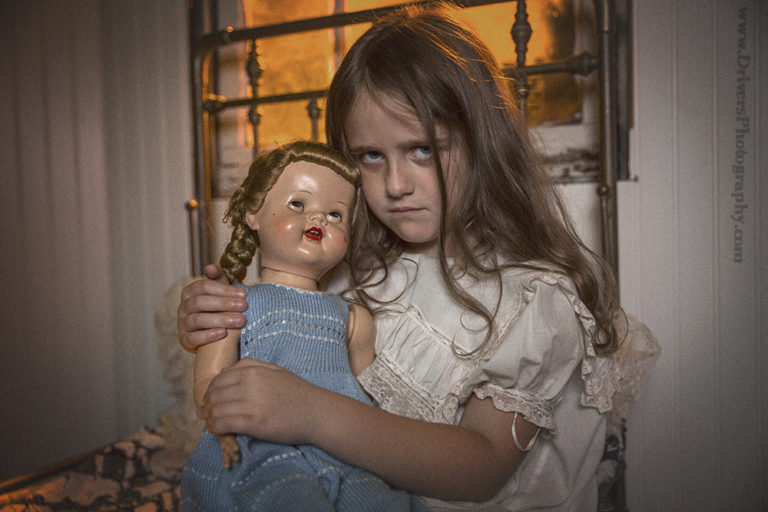 This is a chance to show your horror look for castings.
Our set comes fully stocked,
With Creepy Dolls, Creaking Beds, Dark Trunks, and Broken TVs.