Many of my subjects are kids and I get asked by parents and visitors,
Why horror?
Why can't we just make pretty headshots and pictures?
Why shoot horror?
Well the answer is:
It is huge business, it is stable, and has tons of fans.
Sonya Chudgar states:

It's a frighteningly big business: The appeal of evil drives the $500 million haunted-attraction industry and $400 million at the box office for horror films each year.
With spooky storytelling on TV, zombie obstacle courses and theme-park sponsors, the horror industry shows little sign of slithering away.

https://adage.com/article/news/horror-industry-makes-a-killing/245002/
"Test Subject"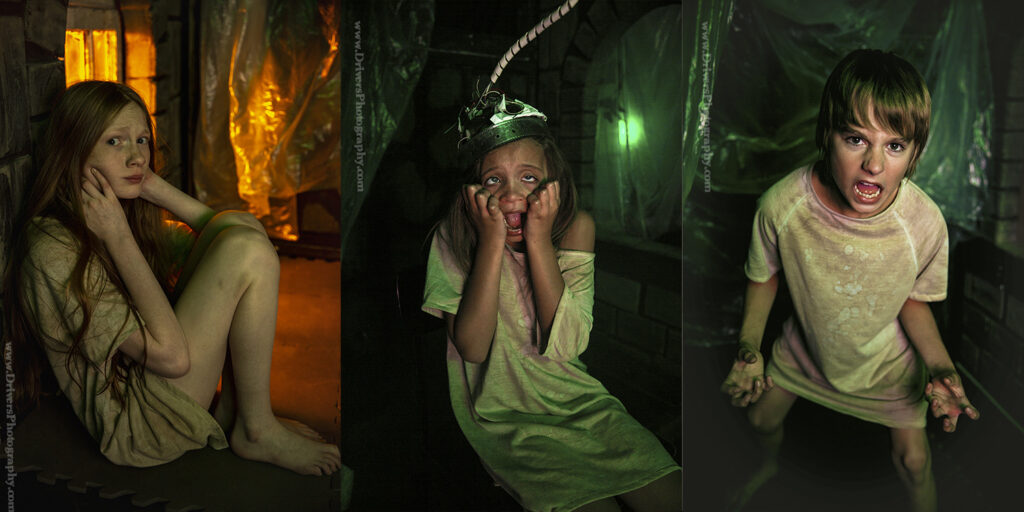 Theme Core:
Medical Experimental subjects used by a mad scientist.

Movies and Shows like "Firestarter", "X-men" and "Stranger Things" all have elements of this.
"Something Horrible"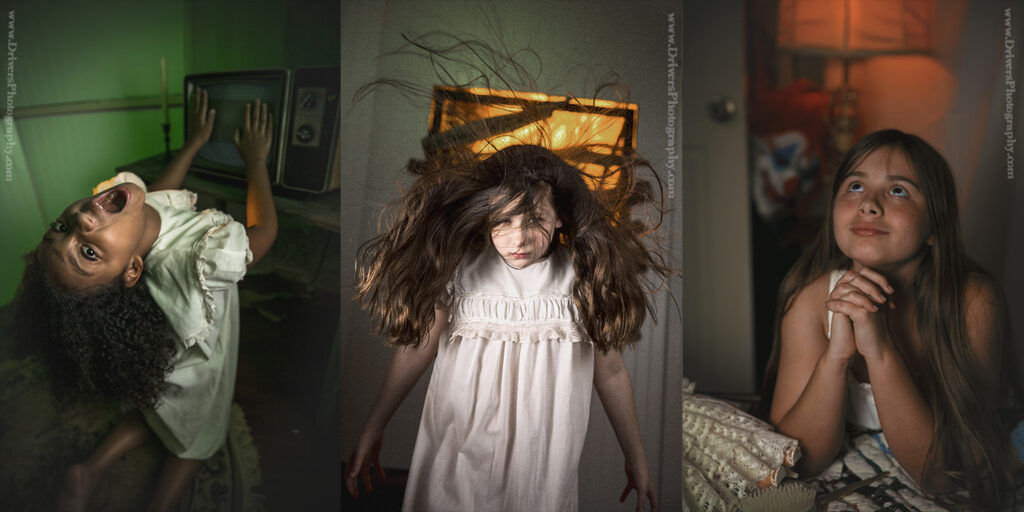 Theme Core:
Evil vs Innocence

Movies and Shows like "Poltergeist", "It", "Annabelle" all have elements of this.
"Vampire"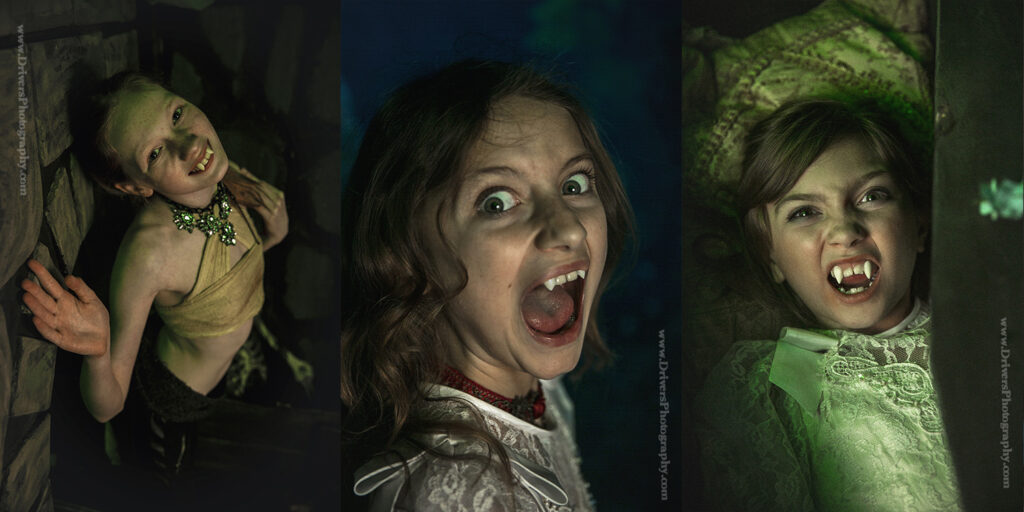 Theme Core:
Vampires

Movies and Shows like "Interview with a Vampire", "Lost Boys", "Twilight" and many more