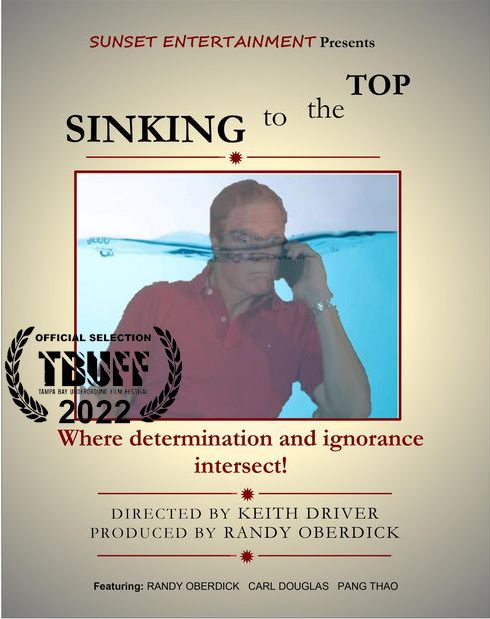 Sinking to the Top (2022)
'Sinking to the Top'
A determined slacker blunders through an unusual career path.
In this film we follow a guy named 'Steve' as he seeks a path to find gainful means to make a living.

I was the director and cameraman and was also involved in making critical decisions that guided the production of this film.


Some issues we had during the filming.

First: Our main actor (Randy Oberdick )came down with Covid right in the middle of the shoot. So that affected our shoot schedule.
Second: It was a very tight budget. So we had to adapt and improvise on the locations in the film. We used the same location but moving in different furniture and props.
Third: Summer heat in Florida. It can and did get very hot.
Despite the challenges, we completed the film successfully.
We shot the film on the Canon 5d Mark III.
Edited it in Premiere.
This is my first film in the comedy genre.
To our delight our film was accepted into the Tampa Bay Underground Film Festival.

Film Trailer:
IMDB:
https://www.imdb.com/title/tt22869120/
#comedy #film #TBUFF #independentfilmmaker #casting #filmfestival