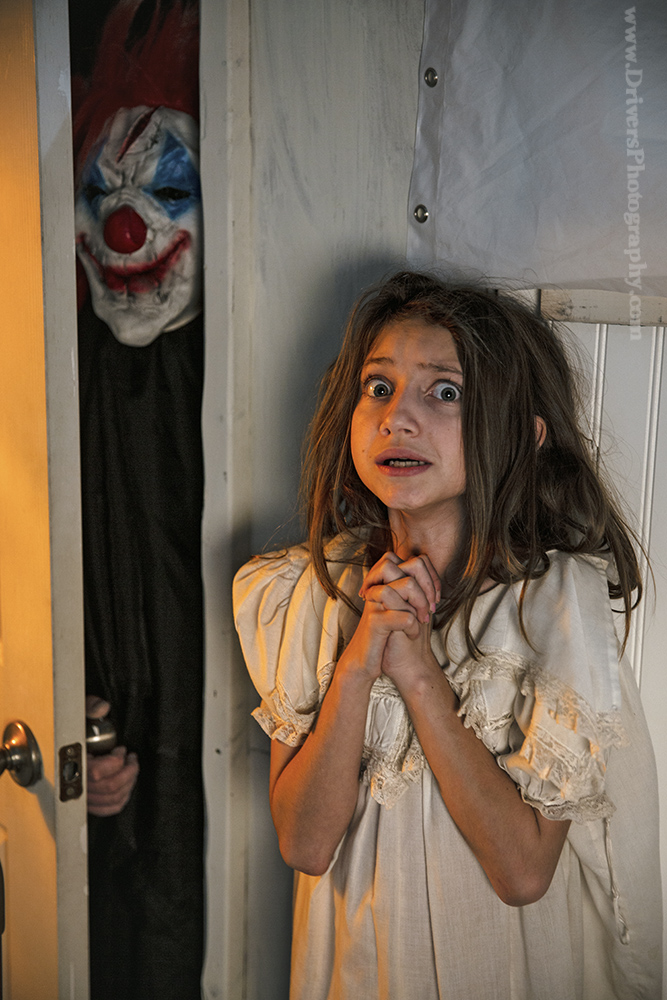 You are one of many.
You have trained.
You have been the subject of many photos
You have taken many classes
You have made the connections
You have been in many videos and productions
Now you are hiding from a killer clown

And you LOVE IT!!


This is acting!


Now let's talk about how to get you there.
Since they are not just going to let ANYONE into their movies.
You have to WORK at getting in those movies.
Acting is a business. You in essence are a independent contractor.
Therefore, If you do not do something.
Nothing will be done.
98% of actors do NOT make a living from their craft.
90% of actors are unemployed.
It is up to you to get where you want to be.
A buisness is about product.
You are that product.
There is NO buisness with out marketing.
You have to find ways to market your self to a customer.
In this case that is film makers.
How to become an Actor


What does your film maker customers want?
An actor with the right character to play a role in their film.

In our example case: The production has a Killer Clown in their script. Their casting is looking for actors to fill the role of victims.
A victim to them is a scared girl being hunted by a killer clown.

Thus, if you want that gig, you would have to be what they are looking for.

It helps show them something along the lines of a "Killer Clown Victim" in your portfolio. That would probably go over pretty good, right?

Imagine the thoughts of casting when they see that "Killer Clown Victim" right there, without really even having to look for it.

Those doing the casting sure would be at least interested in seeing that.
Think of the time they could save.
They would REALLY enjoy that… right?
Actor Character and Emotional Clips
What if you also had a few video clips of you screaming and acting scared?

That would be something many of the other "Killer Clown Victim" applicants probably would not have.

Some one who has that would stand out.

Casting would probably want to see those video clips and you would stand head and shoulder above the competition.

Therefore, the casting folks or film makers would be kinda excited to talk to you the professional "Killer Clown Victim"? Since that is what they are looking for.
Also by having a "Clown victim "character" all ready prepared, Casting know that this actor has a passion for these type of roles. After all, it is in their portfolio. Casting would think: This actor has no hang ups for what this role requires.

Perhaps, it could even lead to that thing called a audition and interview?

Just think, you got to this point off a few photos and some video clips.
Not bad, right?


Actor: Anastasia Potapov
Facebook: www.facebook.com/anastasiapotapovofficial/
Instagram: www.instagram.com/anastasia_marie_potapov/ @anastasia_marie_potapov
Imdb: www.imdb.com/name/nm11401563/