A disturbed foster child will stop at nothing to become #1 in someone, anyone's eyes regardless of the cost.
The Evil Within is our second foray into film making.
It was written by Danielle DeAngelo as a role to show case her son Robert DeAngelo.

This was the first short film that spawned a series.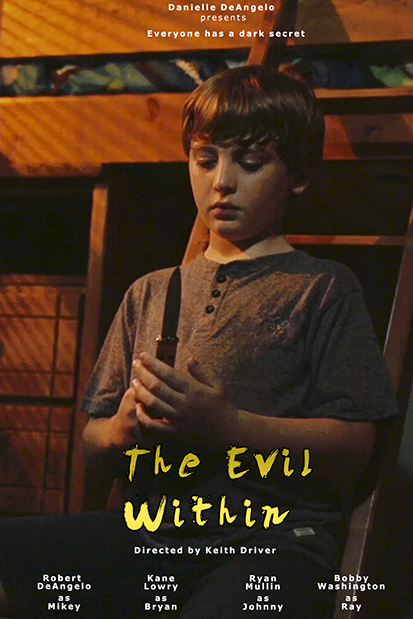 The Evil Within – IMDB https://www.imdb.com/title/tt21871912/
Robert DeAngelo – Mikey
Kane Lowry – Bryan
Ryan Mullin – Johnny
Arnold John Popa III – Mr. Smith
Wendy Feliciano – Mrs. Smith
Jose A. Roldan Jr. – Judge Wilder
Bobby Washington – Ray ( Social Worker )
Haley Kimbrough – Jennifer ( Counselor )
Danielle DeAngelo – Writer / Producer
Keith Driver – Director